TECHHT, LLC is the premier source for high end Cinemascope automation. We are a custom designer for automated systems and controls including engineering design, microprocessor design, device fabrication and production.
TECHHT, LLC:
- Owns, manufacturers and distributes the CineSlide™ anamorphic lens transport system.
- is a full-line dealer for Schneider Optics' Anamorphic lenses.
- Partners with selected high end OEM's, system integrators, home theater specialists, specialized installers, and dealers to provide excellence in 2.35:1 theater systems.
Once you have a 2.35:1 system, you can never go back.

Please visit our related websites for information on our products and services.
Best,
Scott Horton, President, TECHHT, LLC.
Photo: CineSlide with Isco III lens, Isco Multistand II lens mount assembly in place: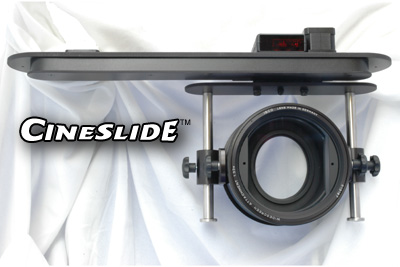 Click on the photo above for a larger image.
Also see photos and options links for more photographs